I've worked as a designer (and experienced the joy of deadlines) at games companies including Sony and Electronic Arts, and as a professional stand-up comic for a few years, so I know how to engage and motivate. Occasionally I can be funny too.
Now, as a coach and speaker, I teach effective communication, using my personal skills to both show and tell. I deliver training for a range of clients in London and Cambridge, including Foster + Partners, Raspberry Pi, Redgate, Microsoft Research, Creative Assembly and Cambridge University.
Unique insights from the worlds of computer game design and stand-up comedy enable even the most introverted of my clients to deliver presentations that delight and motivate their audiences.
"Once in a generation, someone comes along who changes everything. Jon Torrens is not that person, but he met them once and tried to wow them with his Alec Guinness impression."
---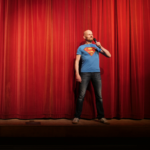 Taken by Colin Ramsay
---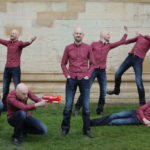 Taken by Colin Ramsay
---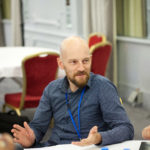 Taken by Dan Griliopolous
---
Taken by Colin Ramsay