Make a direct impact on your audience.
Empower people to pitch with confidence.
Finish projects on time.
In both your personal life and your career, you need to be able to speak confidently. Job interviews, dates, presentations, meetings, negotiations, pitches, leading your team or talking to friends. All these situations require this basic skill. 
If you're an introvert, you'll know that this doesn't come easily. I know this because I am one.
Using my experience as an introverted stand-up comic and video game designer, I deliver transformative and effective training to create successful and confident communicators. 
My training isn't your boring, run-of-the-mill, death by PowerPoint; it's direct, fun and meaningful. People actually request to attend and are often surprised by how the time flies by. 
Becoming a confident communicator is actually easier than you think. I may tell you a few things you already know you should be doing, but – like a personal trainer – I will push you gently out of your comfort zone and dramatically upgrade your speaking confidence. 
After the training you will be in control of your audience, whether that's a group of 200 people or a 1-1 with your manager.
If you want to get ahead and would like to learn the lessons I did from being an introverted gamer to a confident speaker, drop me a line.
Contact me at [email protected] or on 07799 628536.
My training is delivered for groups of six people, in-person or online.
---
"I think communication is the single most important skill in a team. Most people I meet in the workplace don't know how to praise, reprimand, encourage, listen, sell, or apologise.


If you can't do those things well it doesn't really matter how good you are at your craft as you are so limited in your interactions with others.


Being good at what you do is important but to be great at what you do you need to be a great communicator."

Jamie Walker, Rocksteady Co-Founder
---
A few of my favourite clients: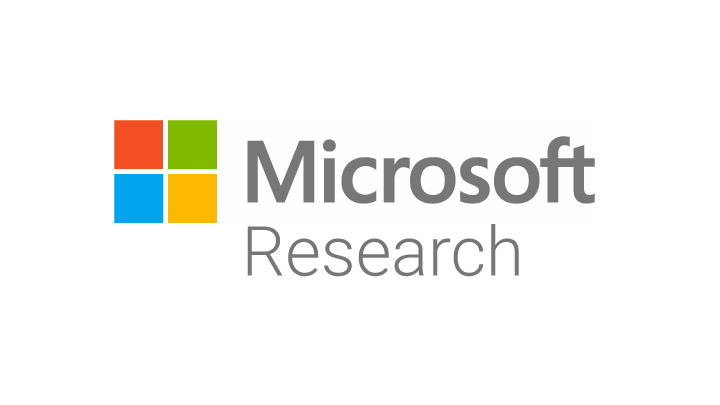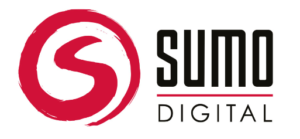 ---
The Team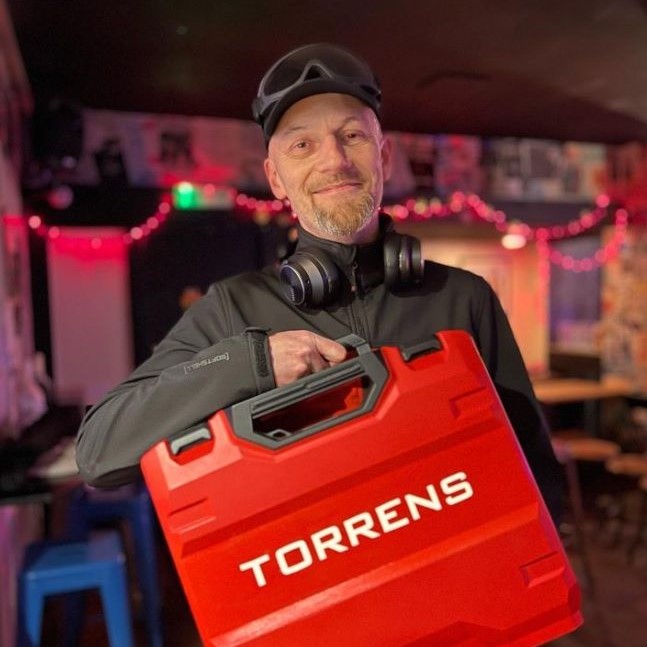 Jon Torrens – Technician
It's been said that I write engaging material! I do understand the power of a good story, something I learnt as part of my time as a stand-up comedian. However, I am a visual person, so I've mastered the slide deck, and love sharing easy techniques to create them quickly. Using slides to your advantage as a visual backdrop (and not the star of the show) enables you to shine.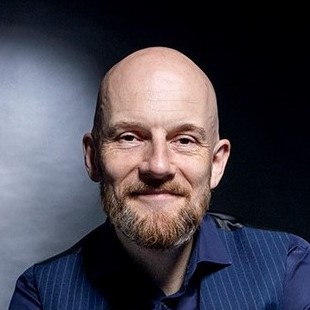 Jon Torrens – Coach
I have coached staff in many different sectors including gaming and technology. Experience as a video games developer and introvert means I understand the communication challenges felt by people who need to be able to share their thoughts confidently but that isn't something that comes naturally. I stand for something bigger than just good presentations: everyone should have the right tools to be able to communicate with confidence, no matter what situation they are in.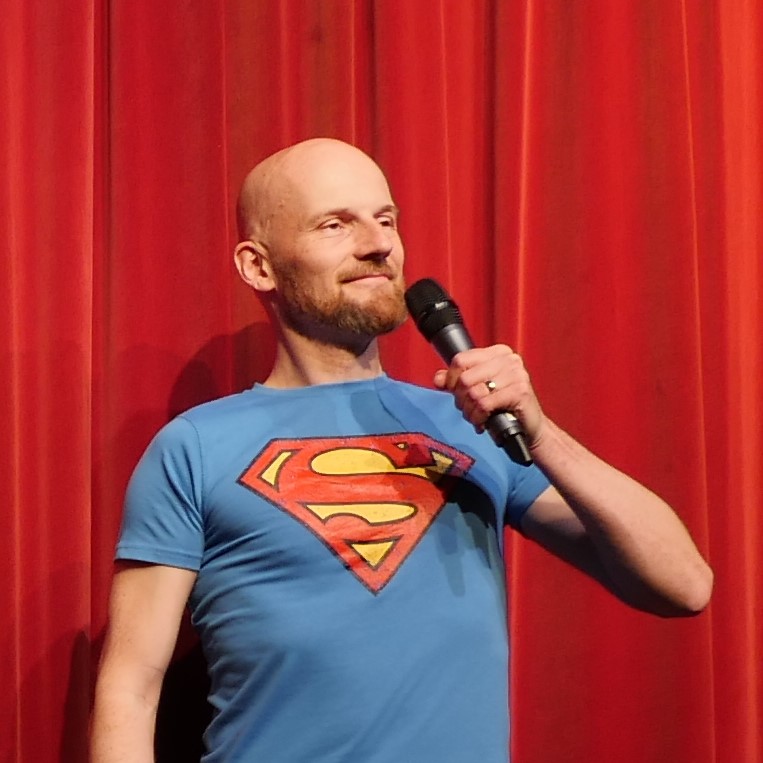 Jon Torrens – Performer
A former stand-up comic, I have been known to be quite engaging. I like sci-fi and computer games, so you're bound to find some references to these in my training. I use my skills to engage all kinds of audiences with spontaneity and humour. A master of energetic delivery and effective interaction, I like to put everyone at ease – sometimes with a good pun.
---
Testimonials
'During preparation for the workshop, Jon was insightful, enthusiastic and professional and we knew we'd got the right person to help prepare our people. The attendees of the workshop itself had nothing but praise for Jon's work and the increase in their confidence was evident.'
'Jon has delivered a number of sessions to members of staff at Creative Assembly and the feedback has been fantastic. He has a very relaxed style, which makes the most nervous of presenters feel more comfortable and ready to give it a go. What is also great for us is that Jon has some background in games dev, so he gets CA. Having initially engaged with Jon to deliver a couple of sessions he is now our go-to trainer for presentation skills. I would highly recommend him!'
'I've thoroughly enjoyed working with Jon – he's a marvellous mix of professional advice, practical tips and amusing stories. Lots of usable insight in highly entertaining form!'
'I have done a few sessions with Jon aiming to help with my communications skills, public speaking and in general "making myself being heard". The coaching was definitely very beneficial, but also fun and a right balance between "light and serious". Jon is extremely engaging, motivating, experienced and also gave plenty of suggestions of reading and listening materials that will help me with my further development in the area. Thank you, Jon!'
'Jon was incredibly helpful in the preparation of my TEDx talk. His direct and hands-on approach to the workshop sessions quickly propels you to jump out of your comfort zone which in turn actually made me more comfortable and confident being in front of a crowd. Each session was tailored according to the personal development of the talk, enabling an organic growth to progress of the talk.'
'Jon has run a number of Presenting Skills workshops for us in the past few months and the feedback has always been great. Jon is a skilled coach who has helped us build both ability and confidence in people who need to be adept at presenting. I would highly recommend him.'
'I've presented before, but feeling pretty rusty after a three-year gap I approached Jon to help me prepare for a conference talk this year. Jon was:
Clear in his feedback and explanations of structures to really engage my audience
Flexible, adapting quickly to my style which meant that although he helped me to improve significantly, the talk still remained authentically "me"
Encouraging, giving me the confidence to get "back on the horse". Recommended without hesitation, and I would happily work with Jon again in the future.'
'I have enjoyed the pleasure of learning from Jon with his fantastic training as part of my role and our Intern programme where we invite Jon to provide communications training to 50 students in our Faculty each year. And what valuable, fun and exciting training it is! Jon has such a natural way of engaging his audience and inspiring confidence in each person to get involved and learn how to communicate and present effectively. Such great training, and fun each time we welcome Jon to ARU – Thank you Jon!'
'Jon Torrens delivered a fantastic training session on Public Speaking and Presenting to a group of Cambridge University students as part of our Social Innovation Programme. His mix of practical advice and more theoretical points about shaping a narrative were very well received, as was his warm rapport with the students. The confidence of the groups in presenting markedly increased after Jon's training; it was a pleasure to work with him and I hope we will collaborate many more times in future.'